Who is Hunger?
Hailing from the idyllic suburbs of Vienna, Austria, electronic pop/rock band HUNGER first formed in early 2014. Childhood friends Daniel Rumpel and Johannes Herbst approached long-term fellow and vocalist Lucas Frendrich with the intention of creating a truly dark and cinematic sound.
Standard song structures and melodies were disregarded in favor of the tone and evocation of the music. Perspectives shifted as soon as the band went into studio with British producer Dan Weller in the fall of 2014. The trio couldn't deny their band roots and ended up with a vast, dark, cinematic sound – and the formation of HUNGER.
Listen to Gravity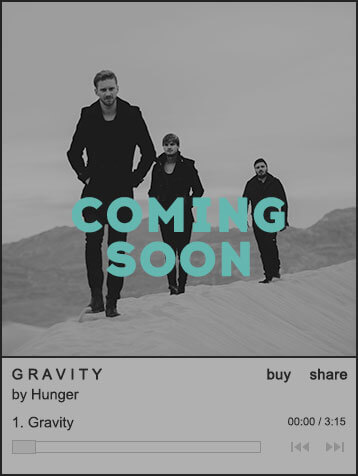 Gravity describes the force of attraction in ourselves to both the dark and the beauty. We all tend to break out sometimes and fall back in schemes and habits that we actually abhor. We are just blinded by the beauty of self-destruction.
Gravity is the second chapter of a trilogy that we wrote along with our songs. The trilogy tells the story of Sarah, a beautiful girl that lost track while still fighting to cope with past experiences. Gravity introduces both the bright and the dark side within Sarah…
Coming Early 2016